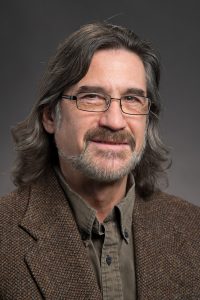 West Chicago has been Arnolfo's home since 1998, enjoying life with his wife and two daughters. Previously he worked in Chicago advertising agencies as an Art Director/Graphic Designer from 1990 until 2002, then struck out on his own to work as a contract Graphic Designer. He and his wife Kathleen are both contract Graphic Designers, working with local and not-so-local clients with their print and web projects.
Arnolfo has been a dinosaur docent at the Chicago Field Museum of Natural History however, he also has an interest in human evolution, early civilizations as well as the sciences in space exploration and physics.
Being part of Fermilab's CAB has been an eye-opening and rewarding experience and he is grateful that Fermilab shares its important and amazing work with the public.